https://adtmag.com/articles/2017/06/07/enterprise-apps.aspx
By David Ramel
06/07/2017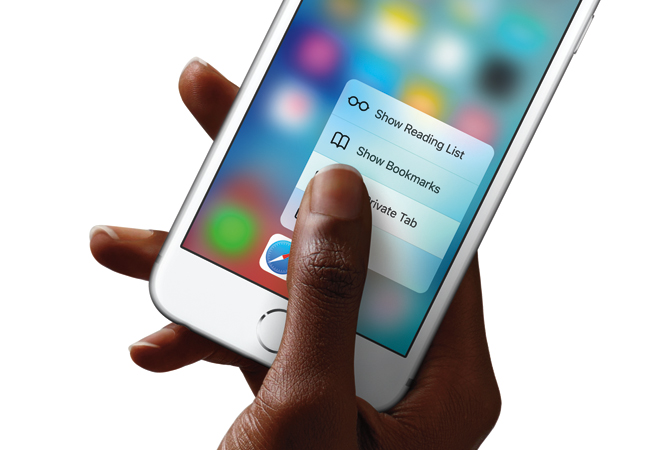 A Gartner Inc. analyst, noting a low number of mobile apps being created for the enterprise, indicated that frustration with native and hybrid app development may be causing a growth in mobile Web apps to meet demand.
For the second year in a row, Gartner has issued research that reflects anemic enterprise mobile app development, despite a supposed big demand for such apps in the face of a developer shortage that led CNNMoney to declare a mobile app developer had "the best job in America."
"More than a quarter of enterprises globally have not built, customized or virtualized any mobile apps in the last 12 months," Gartner said in a news release publicizing the for-pay report "Survey Analysis: The Mobile App Development Trends That Will Impact Your Enterprise in 2017".
While Gartner said that number is surprisingly low, it corresponds to findings in a similar report issued last year that found lagging enterprise spending for mobile apps.
"Demand for mobile apps in the enterprise is growing, but the urgency to scale up mobile app development doesn't yet appear to be a priority for most organizations," said analyst Adrian Leow at the time. "This must change, particularly given employees often have the autonomy to choose the devices, apps and even the processes to complete a task. This places an increasing amount of pressure on IT to develop a larger variety of mobile apps in shorter time frames."
Leow expressed similar sentiment about the company's new research, using some of the same exact words.
"Application leaders must turn around this trend of stagnating budgeted spend on mobile app development, as employees increasingly have the autonomy to choose the devices, apps and even the processes with which to complete a task," said Leow. "This will place an increasing amount of pressure on IT to develop a larger variety of mobile apps in shorter time frames."
Surveyed organizations that have undertaken mobile app development have on average deployed eight mobile apps to date, Gartner said, which is about the same as last year. Also, while an average of 2.6 mobile apps are currently under development, a much larger average number of 6.2 apps are planned over the next year.
However, Leow said, a large percentage of those planned apps will be mobile Web apps, and he indicated native/hybrid development frustration may be the cause of that shift.
"It's encouraging to see significant growth in the number of mobile apps that are planned, but most of this growth is in mobile Web apps as opposed to native or hybrid mobile apps," said Leow. "This indicates that some enterprises may be frustrated with developing mobile apps and are instead refocusing on responsive websites to address their mobile needs."
Other highlights of the survey as detailed in the news release include:
52 percent of respondents have begun investigating, exploring or piloting the use of bots, chatbots or virtual assistants in mobile app development.
The primary barriers to mobile initiatives are resources related — lack of funds, worker hours and skills gaps.
68 percent of organizations are expecting to increase spending for mobile apps.
The average proportion of the overall software budget for mobile app development is only 11 percent.
"Many IT teams will have significant backlogs of application work that need completing, which increases the risk of lines of business going around IT to get what they want sooner," said Leow. "Development teams need to rethink their priorities and span of control over mobile app development or risk further erosion of IT budgets and the perceived value of IT development."
The report's findings probably don't come as a surprise to Gartner, which in 2015 predicted that market demand for mobile app development services would grow at least five times faster than internal IT organizations' capacity to deliver them, by the end of 2017.
Gartner has previously advised organizations interested in speeding up the release of business-to-enterprise apps to:
Prioritize your app development so you don't sacrifice app quality and positive ROI when increasing app delivery speed. The mobile development team needs to formulate a process of mobile app prioritization that involves understanding the needs of business stakeholders and defining common criteria for evaluating mobile app projects.
Adopt a bimodal IT approach to create an agile API layer. This will optimize mobile integration and simplify the process of connecting mobile apps to many different types of data sources.
Encourage adoption of rapid mobile app development (RMAD) tools across the organization to increase the number of apps delivered, and select a small subset that corresponds to organizational needs.
Adopt a mixed-sourcing approach for mobile app development, as some complex and specific app development activities may be more efficiently handled by an outsourced third party.
David Ramel is the editor of Visual Studio Magazine.